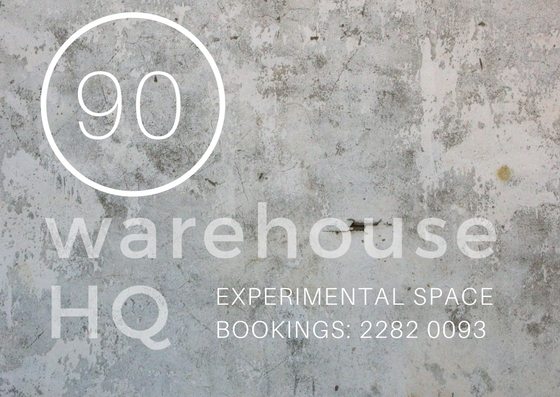 Welcome to our new warehouse office that resides in an Experimental Event space named 90 Warehouse HQ located along a row of post-WW2 heritage shop houses in Bangsar, Kuala Lumpur. The building is carved into several niche quarters, with several types of businesses co-existing. We love this concept of co-sharing the space! Book a viewing and drop by for a visit!
Ground Floor
Sang Wot Kopitiam is a delightful little coffee shop that was established in the 1960s by Hakka family man, Mr. Thiang. He took over the coffee shop from his relatives and all his 11 children grew up there, playing badminton on the roof top, and built a network of friends around the neighbourhood. Drop by for a visit and you can speak to any one of his four sons who run the shop until today. Serving simple everyday sustenance like fried noodles or rice, their customers comprise of Malaysians from all walks of life; journalists from China Press / New Straits Times, hipster entrepreneurs from co-working offices nearby, Tenaga Nasional Berhad employees and neighbours.
Wai Man Fashion House offers bespoke tailoring services for suits, batik shirts and pants.
1st Floor
90 Warehouse HQ is an experimental space of movement and rhythm collaborations – managed by Go International Group Dotcom Sdn Bhd. Located near APW on the main road of Jalan Bangsar, this raw experimental space is suitable for VR/MR play, dance or movement classes, intimate acoustic gigs, film screenings + occasional co-working. We're open to explore possibilities. Email: 90@gointernationalgroup.com for a viewing.
Suitable for: talks, film screenings,
Capacity: 25-30 pax
Available for rental: Bose P.A. system, Shure/Rode microphones, mic stands, Yamaha 8-channel mixer, projector,
Also co-working office for:

Go International Group Dotcom offers brand marketing and communication consulting, event management and event technology services. The group offers a distinct uniqueness in incorporating elements of movement, rhythm and creative technology into the event they conceptualise for Clients. The Go International Group brand has been established since 2005 and has served multinational companies, government, embassies, and advertising agencies.
Asia Fitness Today is a startup that has been selected as one of 400 brands for the Coach & Grow program (CGP) sponsored by Cradle Ministry of Finance, supported by Proficeo. It aspires to be Asia's No. 1 fitness media and activation company, promoting awareness about fitness lifestyle choices and creating signature fitness events. Visit www.asiafitnesstoday.com.
EQN Activation is a startup that provides virtual reality and mixed reality services for events.
Rooftop
Makan @ The Basikal is a quaint cafe opens from 11.30am – 11.00pm (closed Sundays) on the rooftop. Serving Laksa Terengganu, Laksa Penang, Nasi Lemak Ayam Berempah and some other local delights, the cafe provides catering services for office parties and us. Visit www.thebasikal.com.
The Basikal is a social enterprise setup by Akmal and friends. Supported by Air Asia Foundation, The Basikal offers bicycle service and repair, custom built bike classes, workbench rentals and bike fittings. Visit www.thebasikal.com.
Find us: