PUTRAJAYA: The National Innovation and Creative Economy Expo (NICE) 2017 is one of the government's effort to foster and cultivate the culture of science, technology and innovation in Malaysia.
Science, Technology and Innovation Minister Datuk Seri Wilfred Madius Tangau said creativity, innovation, technology-based initiatives must be embraced to develop new industries in facing the challenges of the Fourth Industrial Revolution.
Hosted by the ministry, the four-day expo is scheduled to kick off on Oct 12 at Bukit Jalil Technology Park, Kuala Lumpur.
"This year's theme 'Negaraku Berinovasi', is in line with the country's aspiration to foster creative innovation and economy as a main focus to innovate the people," he said in a statement issued after the National Council Science Meeting today.
Madius Tangau called for the establishment of the "Centre for Creative Economy and Innovation" through strategic collaboration with industries.
"Such centres were established in developed countries like South Korea plays an important role in helping companies and new innovators in the aspect of capacity building, business innovation and product quality improvement," he added.
In this regards, the ministry will evaluate the suitability of the South Korea's centre model to be adopted in the local STI environment to support the country's economic development.
-ends.
---
Read about how Go International Group Dotcom Sdn Bhd engages with youth at the NICE EXPO 2017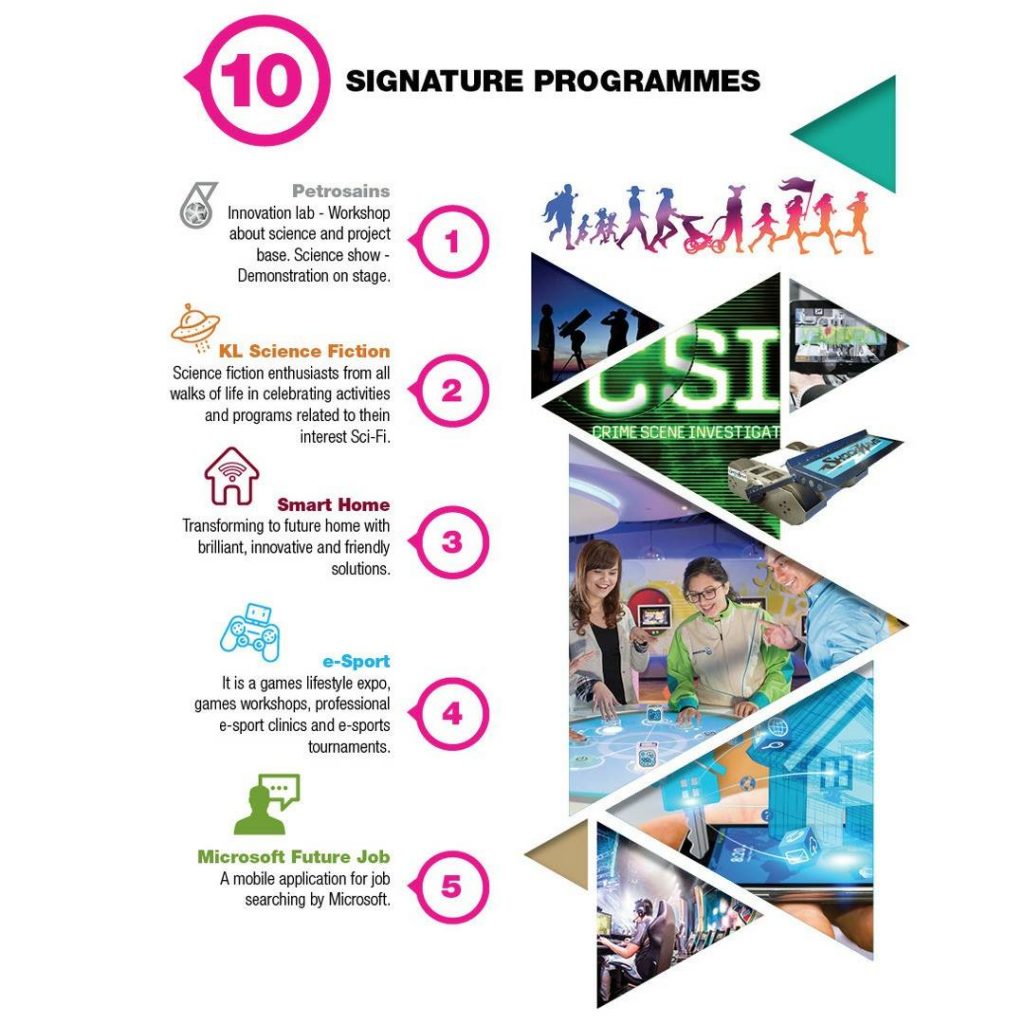 NICE Strategic Partner, Go International Group Dotcom Sdn Bhd is proud to support the efforts by the Ministry of Science, Technology & Innovation (MOSTI) in pushing the creative economy industry. Our role includes content creation and content curation as well corporate and brand sponsorship to for the Youth Inspired Zone under NICE Edutainment cluster. 
Endorsed by MOSTI, Go International Group Dotcom Sdn Bhd will unveil NICE!GAMES CONVENTION from 13-15 October 2017 held at the new campus of Asia Pacific University (APU) in conjunction with NICE EXPO 2017 at Technology Park Malaysia. Inspired by Youth, the new campus at APU will host an amazing digital lifestyle & e-sports experience for over 25,000 young games and digital entertainment enthusiasts with clinics and workshops, international qualifier tournaments for ESWC @ Paris Games Week, pro-gamer certification, a hackathon NICE!Hack and more!
Visit www.nicegamescon.feyst.com for more information.